Through the learning that we offer, our vision is to help each individual person in our community to grow. This further develops the community in which we live.
COVID update
WRCC campuses in Griffith and Leeton will recommence training Monday 13th September. Staff will contact students from cancelled classes and are working tirelessly behind the scenes to ensure we catch up as quickly as possible.
WRCC will be monitoring the advice given by NSW health and the NSW Government in regards to restrictions, and if needed, lock downs. Please ensure that when you attend our campuses you adhere to face mask requirements, QR code sign in, social distancing and good personal hygiene. Any queries please contact us.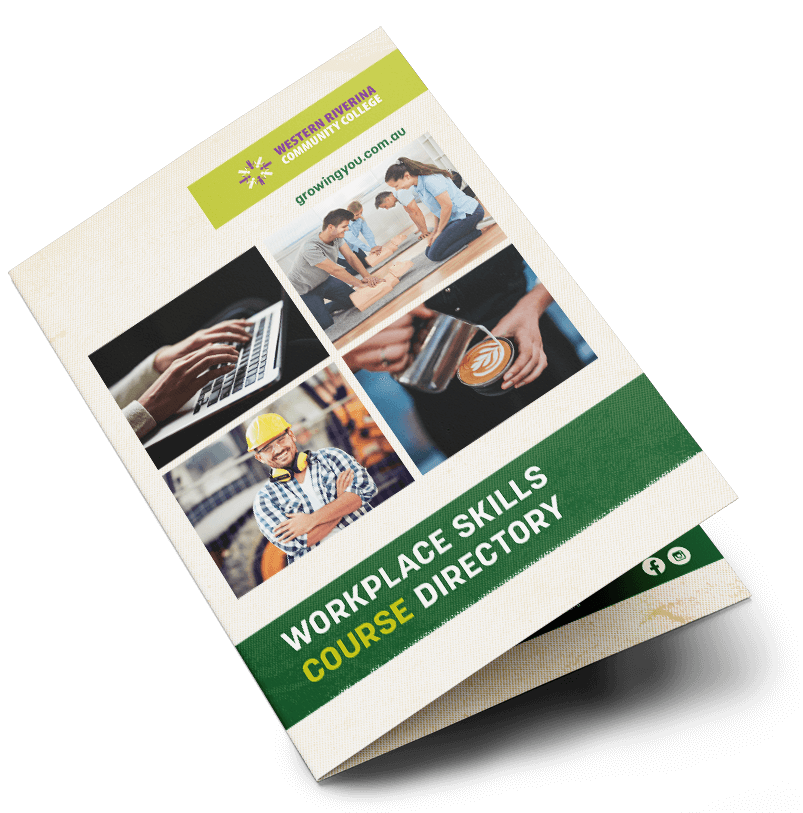 For information about courses offered please download our workplace skills course directory below.
Did you know that WRCC offers customised training for your staff? Content is tailored to the needs of your business, and courses can be delivered either at our college or in your workplace.
Want to hear from us?
Subscribe to our mailing list for the latest news and updates about the college
Subscribe to our mailing list for the latest news and updates about the college