Through the learning that we offer, our vision is to help each individual person in our community to grow. This further develops the community in which we live.
COVID update
The NSW Public Health Order aligned to COVID-19 management and the reopening of NSW comes into effect from Monday 11 October 2021. The understanding of Western Riverina Community College (WRCC) regarding mandated vaccination changes is that there is no mandated two-shot COVID vaccination for Vocational Education Training (VET) activities facilitated by WRCC. Nonetheless, the College strongly encourages WRCC students to be vaccinated against COVID-19.
However, elements of WRCC activities that will require a person to provide demonstrable evidence of Full Vaccination (two doses) against COVID -19 will become necessary when and where a client or student interacts with the College under certain circumstances.
For the outlined Full Vaccination circumstances plus acceptable evidence of vaccination or medical exemption and the WRCC COVID Safety Plan click read more below.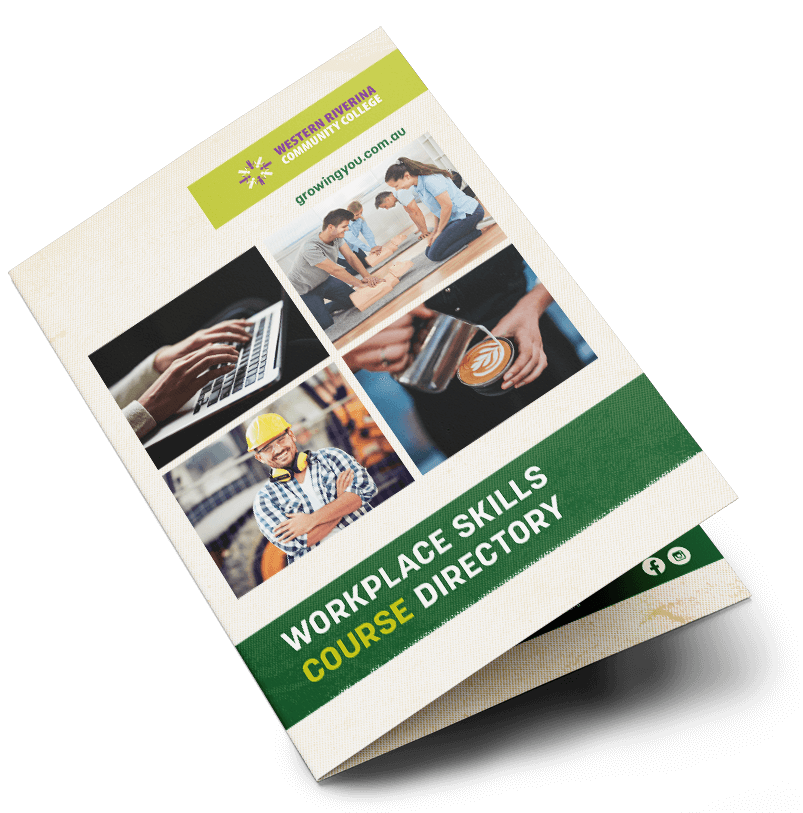 For information about courses offered please download our workplace skills course directory below.
Did you know that WRCC offers customised training for your staff? Content is tailored to the needs of your business, and courses can be delivered either at our college or in your workplace.
Want to hear from us?
Subscribe to our mailing list for the latest news and updates about the college
Subscribe to our mailing list for the latest news and updates about the college