Welcome to Western Riverina Community College, also known as WRCC. Through the learning that we offer, our vision is to help each individual person in our community to grow. This further develops the community in which we live.
Our range of accredited, vocational courses is aimed at helping people increase their workplace skills and broaden their opportunities for employment in their chosen career. All our courses are run by experienced trainers in a supportive environment, where we help you achieve your best.
Whether it's a forklift license or first aid certificate you need, RSA accreditation or something else, WRCC run loads of regular workplace courses. And if you're aiming for a bigger qualification, we have various certificate courses too. You'll be on your way to your dream job sooner.
But life shouldn't be all work and no play, so WRCC also offers an assortment of courses purely for enjoyment and fun. From creative arts to cuisine classes, wine appreciation, astronomy and foreign languages, there's a medley of courses from which to choose. Bring a friend or come alone and make new friends, you're sure to have a great time and learn something new.
For a complete guide to all our courses, please take a look at the Courses section of our website. There you will find detailed course information and a schedule for the current term. And if you can't find what you need, please contact us and we would be pleased to help.
The early days
The College began its life in 1980, when it emerged from the Riverina College of Advanced Education, the forerunner to Charles Sturt University. Originally called Griffith Adult Learning Association, it was more widely known as GALA. During GALA's initial years, it provided a wide range of Adult Community Education (ACE) learning opportunities to the people of Griffith. The learning options provided by GALA then and today remain focussed on providing the community with access to life long, life-extensive learning opportunities.
In 1988, GALA was incorporated as a not-for-profit organisation operating within NSW and, around this time, it also gained funding from the NSW Board of Adult Education to provide targeted ACE programs. This funding enabled GALA to employ its first part-time Coordinator to help create and facilitate learning activities, which to this point had been made possible by the dedication of volunteers.
Expansion and progress
During the 1990s, the organisation extended its range by providing leisure learning activities, and also developed a focus toward the provision of language, literacy and numeracy classes. This course of action set in place the foundations needed for GALA to gain approval as a Registered Training Organisation (RTO) in 1998. By becoming an RTO, GALA further deepened and broadened its organisational capacity. While it remained committed to the provision of leisure learning, GALA's RTO status allowed the extension of learning to include delivery of accredited Vocational Education and Training (VET). This expansion to provide VET set-up the scaffolding for the present-day organisation.
Learning in the 21st century
After several moves over the years, the organisation re-located to its current premises, a purpose-built education facility in Hickey Crescent, Griffith. The construction of this facility occurred during 2009-2010 using funds provided by Federal Government earmarked for investment in Community Education and Training. The establishment of a permanent home for GALA served to deepen and broaden capabilities to provide learning activities to the entire Western Riverina.
As the organisations' footprint grew, the Board approved a name change in 2011. The new name, Western Riverina Community College (WRCC), better reflects the community's increased learning needs and the organisation's expanding range of services provided to satellite communities around Griffith.
In 2016, WRCC opened a campus in Leeton, to cater to the learning needs of neighbouring communities. Since then, the College has continued to evolve and grow, while always keeping a sharp focus on ensuring that all activities occur in parallel with the College's purpose. To this end, WRCC, with the approval of the NSW Education Standards Authority, opened the Western Riverina Community School (WRCS).WRCS is a secondary school for young people who have and or are disengaging from the mainstream school system. The school provides its students with the opportunity to engage in school within an adult education environment, enabling them to complete years 9 – 12.
The journey of the College spans 40 years, emerging from the vision of committed volunteers to now providing lifelong and life-wide Adult Community Education. Today the College maintains a workforce of over 35 employees and provides learning to over 3000 students each year.
We are always excited to hear from anyone with a passion for learning and vision to grow our community.
Feel free to send through your resume and a brief cover letter outlining your experience.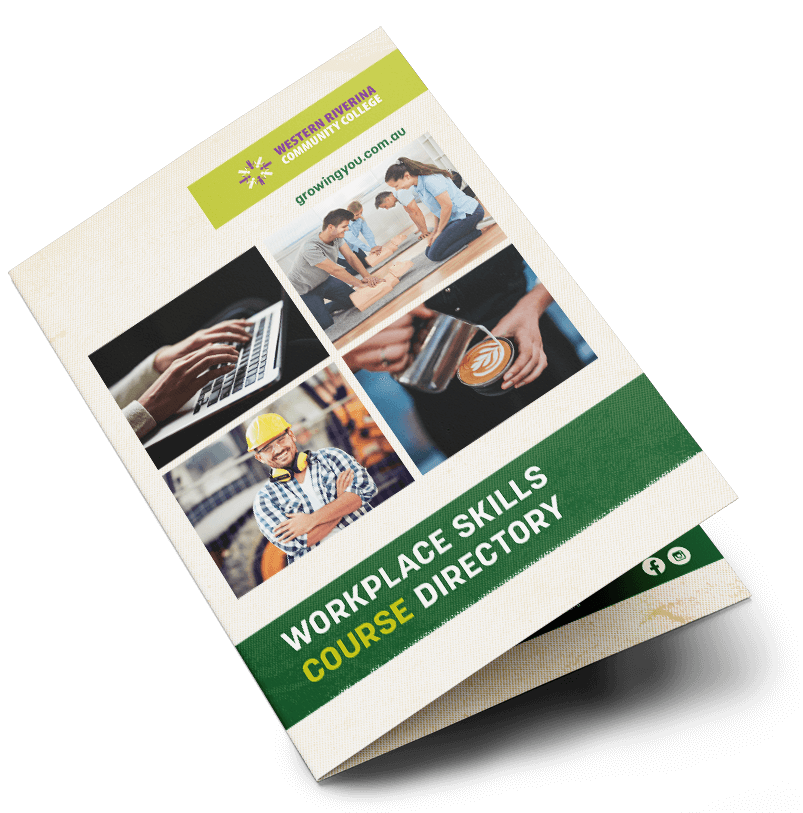 For information about courses offered please download our workplace skills course directory below.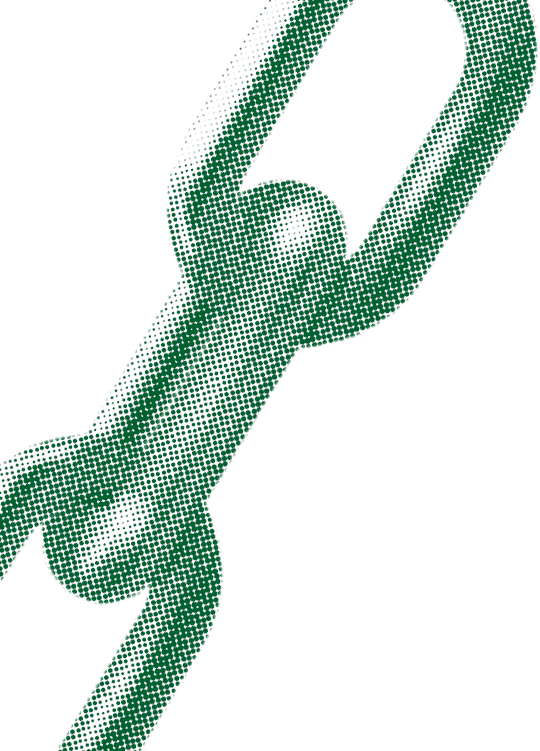 We've gathered together some essential resources to help you get prepared for your course with links to more detailed information if needed.